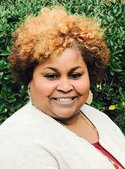 Dr. Sylvia Hastam Principal
We, at Tanner Elementary School, want to serve our students and our community in the best way possible. We take our role seriously in helping you, as the parents, teach your child strong academics as well as how to be responsible and caring global citizens.
We hope that you will contact us at any time with any questions and/or concerns you may have about our school or your child's needs. We look forward to working with you!